Our Clubs
We operate several successful roller skating schools and clubs as well as holiday, youth and community engagement projects and family orientated roller skating events. 
Our Mission is to make a difference to young people by encouraging an active healthy and rewarding activity via roller skating activities. As the home of recreational skating, RollaDome provides skating lessons and roller skating packages for everyone from 4 years. 
If you would like to know about individual clubs please click on the club links below or find us on Eventbrite
Queensmere Skating Club
Queensmere Summer Club - From 11:00 - 15:00 every hour Sessions - 22nd July - 16th August
Queensmere Saturday Learn to Skate Club - 11:00 - 15:00 every hour Sessions - 15th July - 20th August
Queensmere Yoga Class - 12:30 - 1:30 hour sessions -16th July - 20th August. 
Queensmere BRUK IT DOWN Dance Classes - 4:30 - 5:30 hour sessions - 2nd & 3rd July- 17th July! Ages: 13+
Harrow RollBall Skate School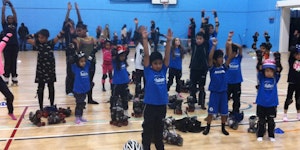 Tuesday
HARROW Learn to Skate- Beginners Class -Session 1- 16:30 to 17:30
HARROW Adults Learn to Skate- Beginners Class -Session 1- 16:30 to 17:30
Cranford Community College Skate School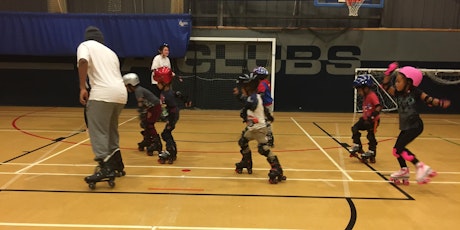 Saturday 
Cranford Saturday Skate School - Session 1 - 12:00 - 13:00
Cranford Saturday Skate School - Session 2 13:00 - 14:00 
Sunday
Cranford Roller Hockey 12:00 - 13:30 
Cranford Sunday Skate School -12.00-13.00 
Artistic Rollerskating Sunday Club - Session 1 - 13:30 - 15;00
Roller Derby Club 12;00 - 13.30 ALTERNATIVE WEEKS
New South Acton Roller skating club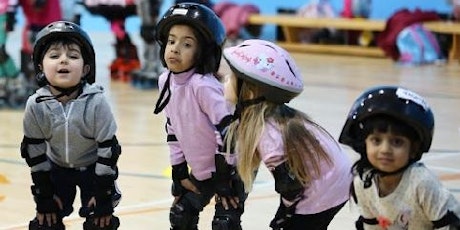 Friday
NEW South Acton Roller Skating Club - Session 1: 16:00 - 17:00
NEW South Acton Roller Skating Club - Session 1: 17:00 - 18:00